Yakushiyu of Yunotsu Hot Spring in Shimane prefecture has become a SIRC sponsor for 2020-21 Season. Its logo is printed on the sleeves of SRC U18 match shirts.
Yunotsu Hot Spring is located in Shimane Prefecture (further north of Hiroshima) and ranked as "the highest quality in all categories" by Japan Hot Spring Association.
Detailed information is here (in Japanese only)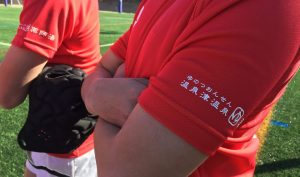 We like to thank for their great support on our club. Hope one day our club members will have an opportunity to tour to Yunotsu Hot Spring to enjoy the highest quality among all Japanese Onsens.