For the information of which class has mandatory and required protective equipments, see Class page.
Mouth Guards <Required Item>
There are custom-made types created at dental clinics and ready-made ones sold at sports stores.
Custom made type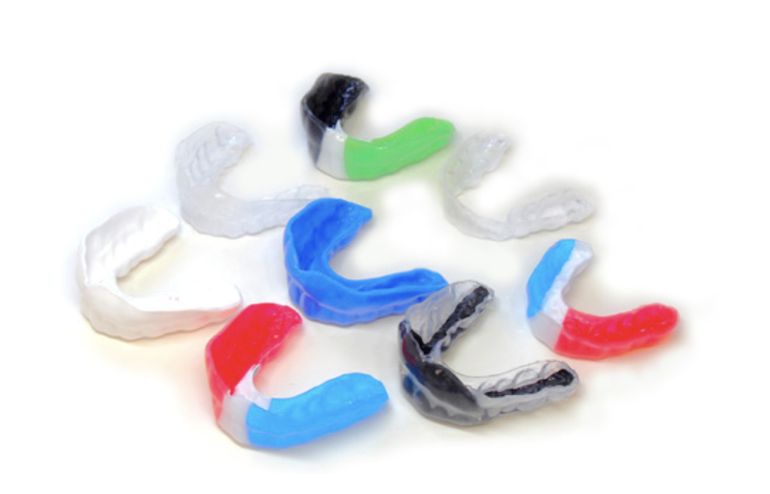 Create a dental mold at the dental clinic. It requires about two times visit to the clinic and takes several weeks to complete. Good fit, individual needs can be made.
Because it becomes a self-consultation medical treatment, the price changes with each dentist. About 5.000 yen to 20.000yen is a standard of the price.
Please check it at least once a year. It is recommended to remake the damage done. In particular, children in the growing period from dentition to a dentition should be checked by a dentist once every 3 months.
Ready-made type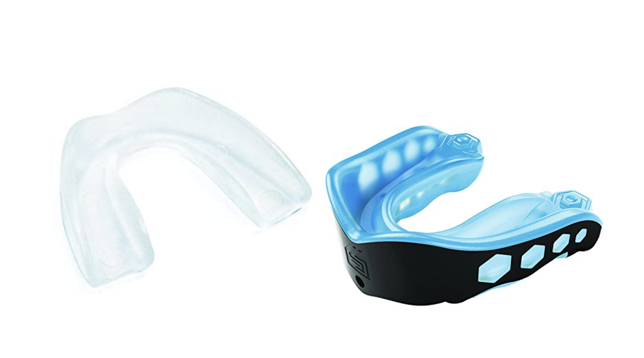 Many of them are softened with hot water. Put in the mouth and molded by themselves and sold at around 500 yen to 3,000 yen.
Custom-made type is superior considering the safety aspect.
However, we recommend to prepare ready-made products in case of loss or damage, etc..
※Through this club we will show the dental clinic recommended by the Tokyo Metropolitan Government Rugby Association. Please let us know if you want to make the original mouthpiece through the association.
Headgear <Required Item>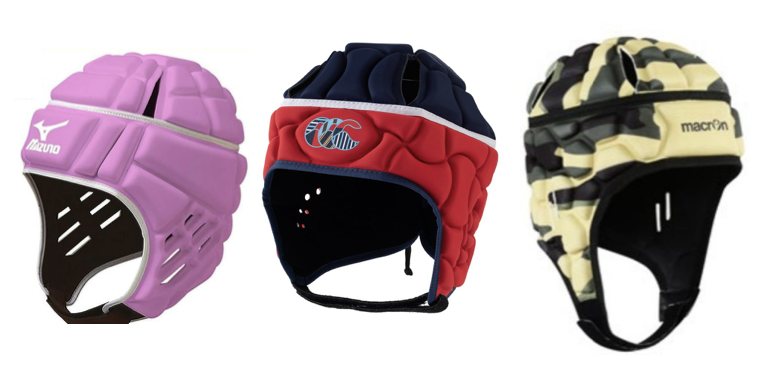 There are products such as Canterbury, Adidas, Scepter, Mizuno, Suzuki, Cougar, etc. Please choose the head cap that is certified by IRB (International Rugby Council). We commend that you have the correct fit and cushion thickness.
Shoulder guards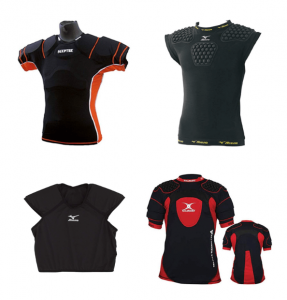 Although it is not compulsory, It is recommended to wear shoulder guards in order to prevent injuries. The shoulder guards are worn under the jersey.
<1>IRB logo
The"IRB logo" indicates that the International Rugby Board (IRB) has approved the product's use. Always be sure to check for this logo. Products without the IRB logo cannot be used in official matches in Japan.(I think that the IRB logo is attached to most products currently on sale.)
<2>Fitting
These days, rugby jerseys are tightly fitted to the body: "tight fit" is the norm. There is not much clearance between the body and the jersey as compared with the previous ones please try raising your arms when trying on (like a hurray! gesture) Avoid shoulder pads that shift when raising the arms, as the pads may push against the neck and become uncomfortable, Please choose ones that fit snugly to the body line of the shoulder, neck, and arm.
<3>Jersey collars
There are various collar styles like "round neck" "high neck" and "V neck". High-neck is not recommended in the heat of summer. We recommend a round neck or V neck which can be worn throughout the year.
<4>Breathability
The material of the shirt is either "mesh cloth" or "stretch & quick-dry cloth". For players wearing undershirts such as under armor, a mesh is recommended. For those not wearing undershirts, we recommend a combination of mesh fabric and elastic fast drying fabric.
<5>About the pads
Some players wear pads that only cover the shoulder and chest area, while others have pads on almost all parts of their bodies, such as the back and the stomach.