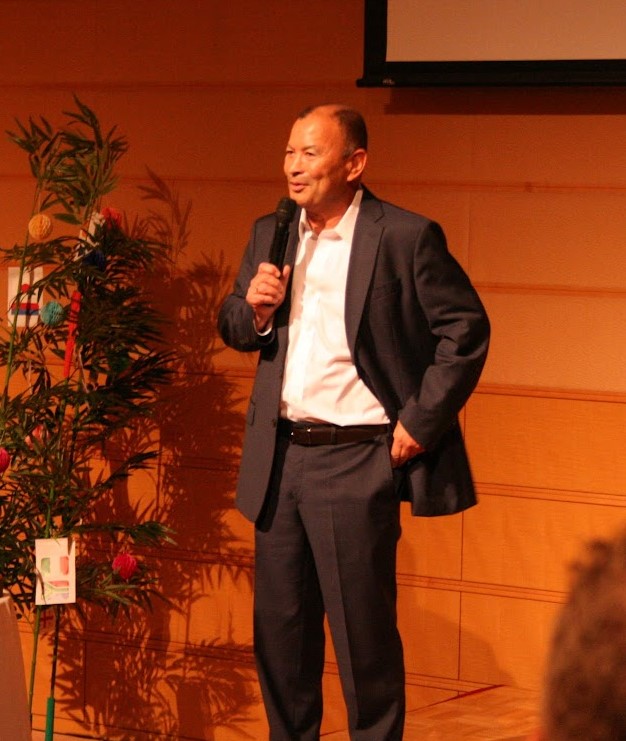 Former Coach of England, Eddie Jones Coaching Session will be held on 24 December at BST Nagasawa Sports Ground, as part of SIRC 5th Anniversary events.
9 am to 11 am for coaches who are in charge of children between 10-12 years old. One representative from one rugby school (youth team for U12) is invited up to 25 coaches. Participation fee is 3,000 yen. Registration form is for one representative of one rugby schools (youth team for U12) only.
Video footage will be available later for those who are not able to attend.
Click here for the application form.
The application was closed on December 19, as we have reached the maximum number of participants.
Date and Time / Saturday, December 24, 2022, 9:00 – 11:00
(9-10:00 lecture in the clubhouse, 10-11:00 practical coaching on the ground) Meeting Time 8:45 a.m.
Place / British School in Tokyo, Nagasawa Sports Ground, 5-1-1 Mita, Tama-ku, Kawasaki, Kanagawa, Japan
(Please use public transportation or nearby parking lots as the attached parking lot is not available.)
Participation fee / 3,000 yen
Hosted by Shibuya International Rugby Club
Coaches in charge of upper elementary school students at rugby schools (one representative from each school)