9th February(Sun) Friendly Match Notice
Venue
BST Nagasawa Sports Ground

Matches
Super Ninja/Ninja/Junior Samurai/Samurai vs Mitaka Sun Hawks
Shogun vs Minato RS/Bunkyo RS
U18 Shibuya Barbarians vs Toho High School
Gathering time / Finish time
| | | |
| --- | --- | --- |
| Class | Gathering time | Finish time |
| Super Ninja | 9:00 | 10:30 |
| Ninja | 9:00 | 10:30 |
| Junior Samurai | 10:00 | 12:00 |
| Samurai | 10:00 | 12:00 |
| Shogun | 11:00 | 13:00 |
| U18 | 12:30 | 14:30 |
For those coming by car
On-site parking is not available on the day

Please note that only vehicles designated by the club such as

official

vehicles are allowed to park.
Temporary stops are permitted for those who would like to drop off their children first

. For safety first, please stop at the place designated by the person in charge.

SIRC shirts for new members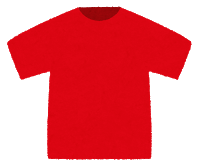 If you still do not have red SIRC shirts, please bring any red T shirts to wear as a team kit.
Please visit the reception if your shirts have already arrived
Post-match get-together
A Post-match party will be held at the Nagasawa grounds.
We would like to invite all children and parents to  join us!
SIRC-Cafe
We will have a SIRC-Cafe☕️ on the first floor of clubhouse from around10 am.
We will prepare some drinks and snacks so please help yourself and take this opportunity to meet and chat with Parents, friends and team members.
Parent volunteers will also provide some homemade goodies! We thank them for their assistance!
Pitch/Clubhouse