Table of Contents
24th November – Class information

Scheduled classes in rest or 2019

Announcement for SIRC Christmas Party

We will change payment method [from 2020]

SIRC messaging tool (Test run)
---
24th Nov – Class information
Super Ninja, Ninja, Junior Samurai, Samurai
Friendly match with Mitaka Sun Hawks
Meeting place / Dissolution place:Kokugakuin Kugayama 3rd ground
Meeting Time:8:45 / Ending time:12:50
Match venue
1. Super Ninja, Ninja / El Cielo Ground (MK field)
1-7-8 Inogashira, Mitaka-shi, Tokyo (2mins walk from Kokugakuin Kugayama 3rd Ground)
2. Junior Samurai, Samurai / Kokugakuin Kugayama 3rd Ground
3-9-15 Kugayama, Suginami-ku, Tokyo
Click here for Kokugakuin Kugayama 3rd Ground & El Cielo Ground
NOTICE
Cans, bottles and Plastic Bottles of juice or soft drink are not allowed. Bring your own bottle.

No eating (including snacks and fruits) on the ground.

No pets on the ground.

Please keep quiet before 9 AM. The gate will be open at 8:30 AM.
---
Shogun, U18
Friendly match with"Minato RS, Bunkyo RS, Tokyo Nodai 1st Junior High School Joint team"
Meeting Time : 9:30am / Ending time: 12:00pm
Venue:BST Nagasawa Sports Ground
Google Map sometimes doesn't work for this ground. Please see the link above.

Due to the limited number of parking lots at BST Nagasawa Sports Ground, parking spaces are allocated for loading /dropping and the rest as first-come-first-served basis. 
---
When canceling class
If we need to suspend our class due to bad weather, we will inform you on our official Facebook, Twitter, and a mass-e-mail as soon as possible ( about 2 hours before the class starts). Please be noticed there. Even if it is raining, we will practice if the Meteorological Agency predicts that the maximum temperature near the venue will exceed 20 degrees. However, if a weather warning is issued, training will be canceled.
---
Scheduled classes in rest of 2019
The venue for Shogun and U18 on

1st December(Sunday)

will be BST Nagasawa Sports Ground.


Shogun (junior high school students) will gather at 10:00 and practice will be scheduled to end at 12:00.




U18 (high school students) will gather at 12:00 and will have a practice game with other school joint teams scheduled to end at 14:00.


Please note that details will be announced in a newsletter next Thursday.
---
Announcement for SIRC Christmas Party
It's that time of the year! Please mark your calendar for our Christmas Party on 5th December.
While the excitement of the Rugby World Cup is still with us, we'd like to show our appreciation at the party for Mr.Tokumasu, our president, who went all out to help hold the first Rugby World Cup here in Japan. 2019 has been a truly great year for rugby and we hope to share that enthusiasm and enjoyment with all the members, families, friends and anyone interested in our club.
Please check the details from below:SIRC Christmas party
Signup deadline: Wednesday, 27th November
Please use this form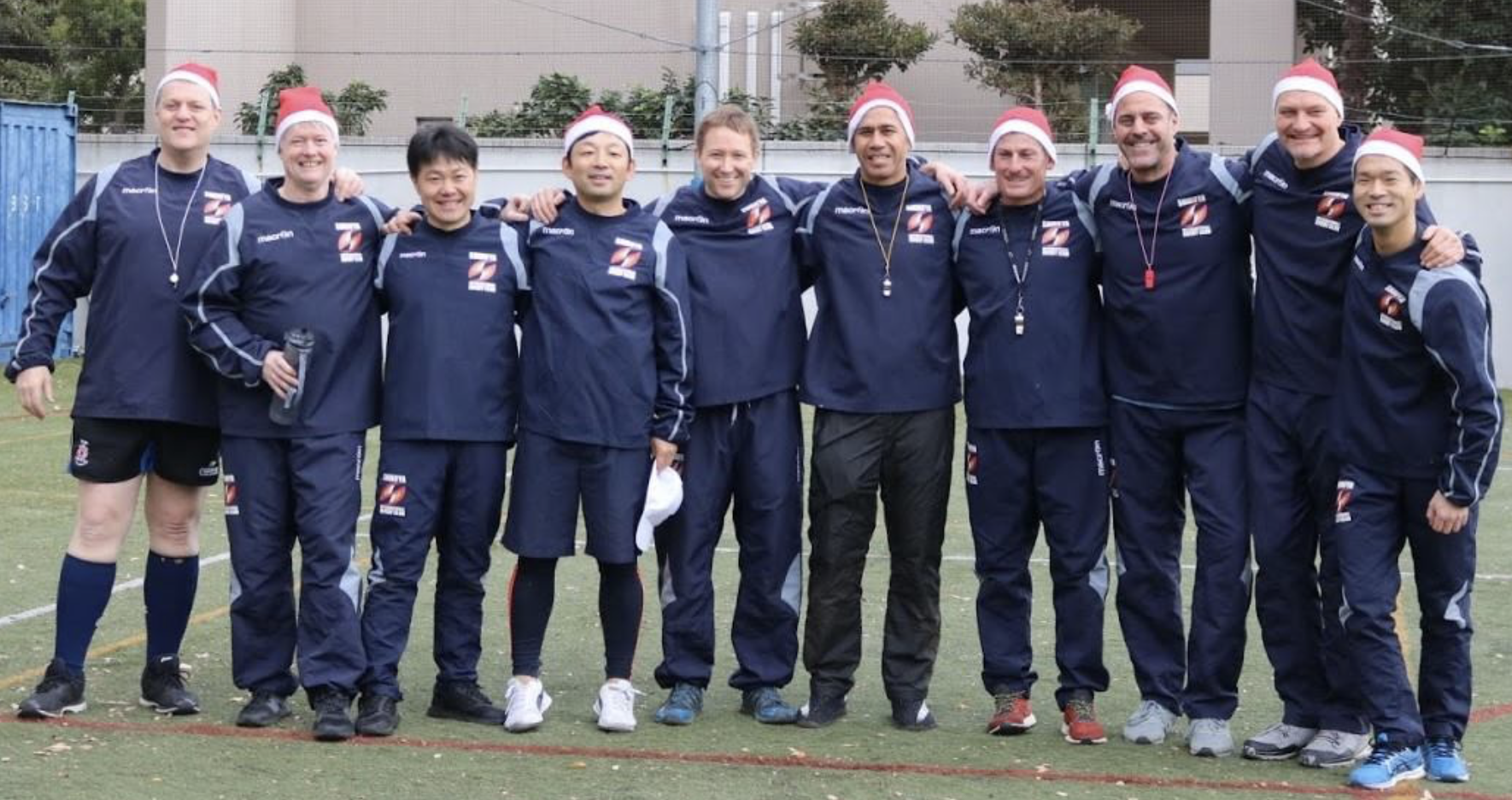 ---
We will change payment method
[from 2020]
For SIRC members convenient, we are going to change the payment method. You can make any payment on our website after change from Jan 2020.
You can use the same credit card

We won't change any fees after this change
We will inform you before we change. Sorry for the inconvenience for a while.
---
SIRC messaging tool (Test run)
We are happy to inform you that we will have a club messaging tool. It will start as a test-run, so please feel free to join us and play around.
You can access from a browser, iOS and Android devices for free.